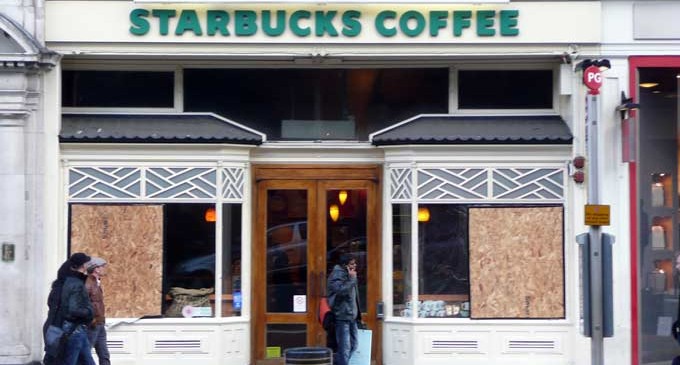 The group Moms Demand Actions for Gun Sense In America (MDAfGSIA) has focused on the Starbucks coffee chain. The company abides by local open carry laws in states where citizens are allowed to defend themselves in public with a firearm. The gun control group wants Starbucks to side with their cause, prohibiting weapons inside their businesses.
Starbucks spokesman Zack Hutson told the Huffington Post, "While we recognize there is significant and genuine passion surrounding the topic of open carry laws, our long-standing approach to this debate has been to comply with local laws in the communities we serve".
Shannon Watts, founder of the catchily-named MDAfGSIA likened a coffee shop policy against firearms to Starbucks' no-smoking policy, saying, "Secondhand bullets are far more dangerous than secondhand smoke. I am at a loss … as to why Starbucks values the safety of its corporate leadership so far ahead of the safety of their customers."
Starbucks likely recognizes that a corporate firearms prohibition is likely to bring a public response similar to what office supply giant, Staples, experienced in May when they alienated gun owners by prohibiting Maple Creek Gunsmithing from participating in a contest for businesses.
Would you buy you coffee elsewhere if Starbucks changed their position and decided to prohibit law abiding gun owners from enjoying their open carry rights in their stores?