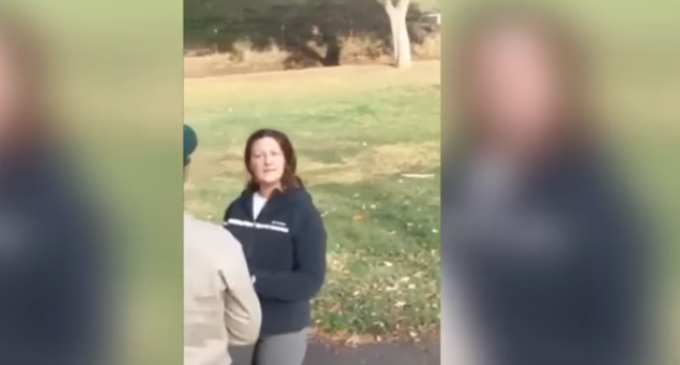 A state worker identified as Denise Slader is being investigated for a hate crime after approaching two Muslims in prayer at a local park. A cellphone video which captured the following exchange shows Ms. Slader approaching the two men and telling them they have been "deceived by Satan," and "Your mind has been taken over, brainwashed, and you have nothing but hate."
Things turned physical before a state park employee could stop the exchange. Rasheed Albeshari, who capture the exchange on his cellphone camera and later posted it on Facebook, was trying to explain what happened when Ms. Slader threw her coffee at him and hit him with her umbrella. Ms. Slader is now under investigation for a hate crime.
You can view the video on page 2.