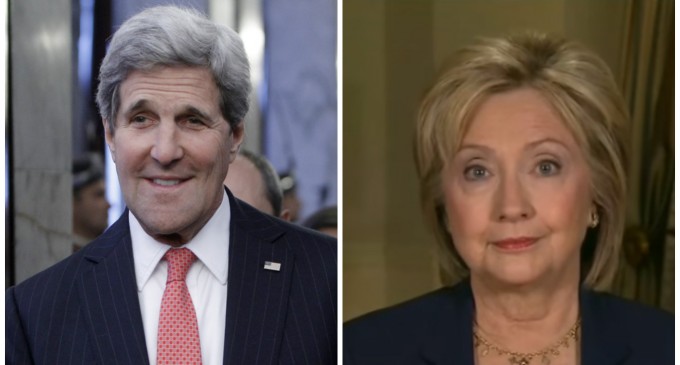 Hillary Clinton has many times claimed that her use of a private email account and server was legal, and pointed toward other Secretary of States' use of personal email as justification of her actions.
While that argument has been proven insufficient — and mostly incorrect — many times before, Hillary may have been on to something after all. It's unlikely, however, that incriminating successor John Kerry was her goal.
The FBI investigation into her email server has now done exactly that, as it is currently being reported that John Kerry also used a personal email account to relay secret information in a correspondence to Hillary Clinton.
Good job, Hillary. Seems like the one time she tells the truth, she brings down a fellow Democrat in the process. Its hard to feel bad for her, though. The situation is one in which she created herself.
See the report regarding the correspondence on the next page: