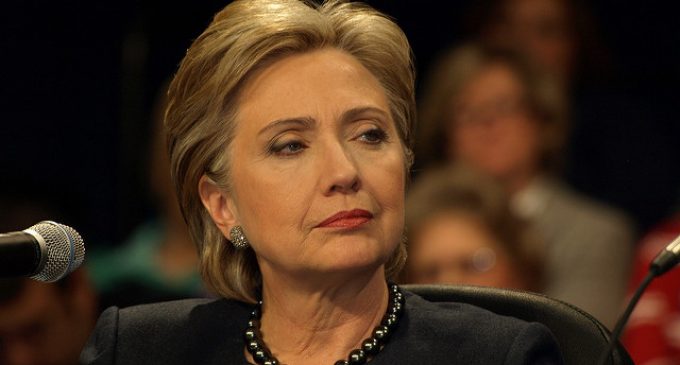 Hillary Clinton has thankfully fallen out of the news cycle lately — but that doesn't mean that she's enjoying unemployment and the occasional swipes at Donald Trump. Instead, she's still facing legal troubles and challenges stemming from her mishandling of classified information.
Clinton's troubles are ironic, considering how many Democrats have falsely suggested that Trump is under investigation by the FBI for his conduct during the campaign. In reality, the only 2016 nominee that is currently under investigation for their actions during the race is the one that didn't win.
It was recently revealed that Clinton is once again under investigation — a development that has become very familiar to the former Secretary of State.
Now, the ramifications of this new investigation are starting to become clear.
Read about what might happen to Clinton on the next page: