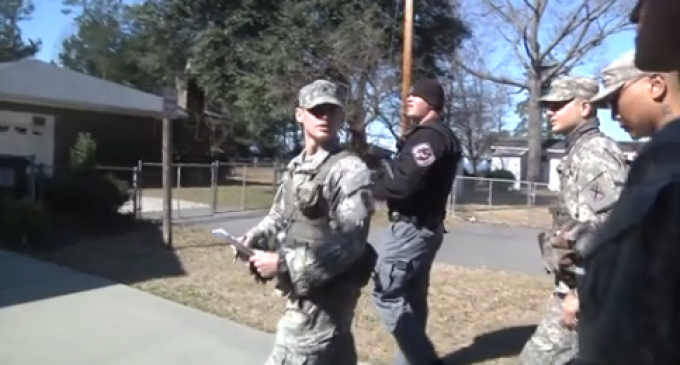 This past March 7, the National Guard in South Carolina performed door-to-door 'wellness checks' in an state-wide drill entitled Operation Vigilant Guard. The stated purpose was to prep for a Category 4 hurricane disaster.
Overall, around 2,000 military personnel and 5,000 persons from the South Carolina emergency management divisions participated.
This certainly harkens back to Hurricane Katrina disaster, where the National Guard and local law enforcement confiscated guns door-to-door.
KEEP READING + VIDEOS ON PAGE 2: