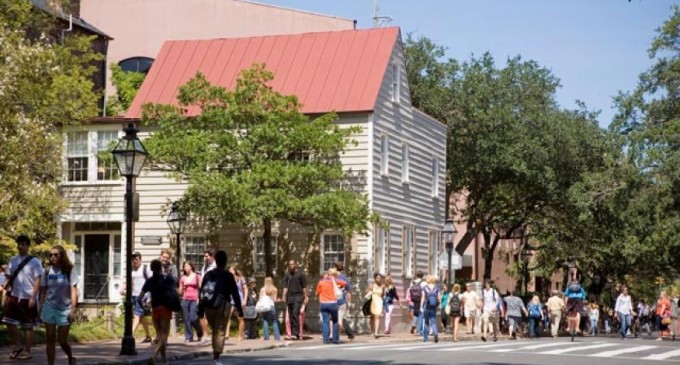 Legislatures in South Carolina have been battling liberal groups over 2 colleges that forced students to read homosexual-themed books.
State House lawmakers cut funds from two public universities, College of Charleston and  USC-Upstate, after the colleges forced all students to read gay-themed books. They later restored the funds, but required the colleges to teach the Constitution, the Declaration of Independence, the Federalist Papers and studies in American institutions and ideals.
Gov. Nikki Haley went along with the Constitution requirement on Thursday, saying she did not agree with it but kept it in because lawmakers spent so much time on the bill. She said her office "didn't want to interject ourselves into that."

"I don't believe legislators should micromanage our boards," she said, according to The Associated Press. "They elect board members, so if they want to beat up on them, go for it… but to go in there and micromanage books being read, I think that's out of our purview."

The supposed compromise didn't satisfy the schools' defenders.

The National Coalition Against Censorship, ACLU of South Carolina and other groups said in a statement earlier this week that the new bill is a "symbolic penalty" that is just as troubling as the House's original proposal.

"It represents unwarranted political interference with academic freedom and undermines the integrity of the higher education system in South Carolina," the groups said.

The College of Charleston did not respond to a request for comment from FoxNews.com, but the school's president said when the cuts were first proposed that the school has the right to introduce controversial ideas to students.

The fight arose after the schools required some students to read novels with gay themes.

The College of Charleston's program selects one book a year for the entire campus to read, which this year was Alison Bechdel's "Fun Home," a memoir about the author growing up as a lesbian in rural Pennsylvania. USC-Upstate's program has first-year writing students all read the same book, which this year was "Out Loud: The Best of Rainbow Radio," a compilation of stories shared on South Carolina's first radio station for gays and lesbians.