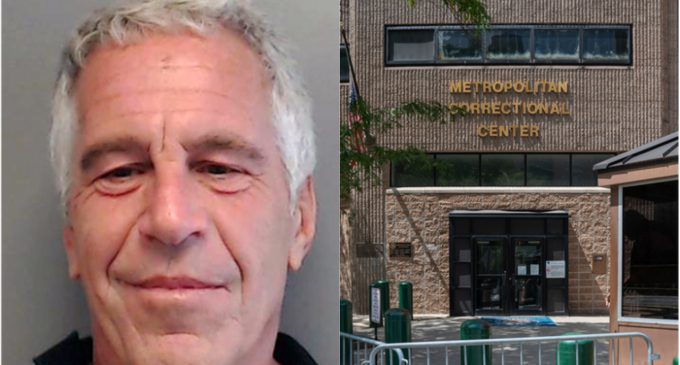 Adding to the very long list of 'things that make you go hmmm' regarding circumstances regarding the suicide of Jeffery Epstein is the report on Monday that guards didn't check on Epstein for hours before he supposedly committed suicide.
Correctional officers at the New York City prison that was housing Jeffrey Epstein didn't check in on him for hours leading up to his apparent suicide on Saturday, which occurred after his cellmate was transferred for reasons that were not immediately clear.

Epstein, 66, was found unconscious in his cell at the Metropolitan Correctional Center, and later pronounced dead, raising questions about how the wealthy financier, imprisoned on sex trafficking charges, could have been able to kill himself while in a high-security facility just over two weeks after being placed on suicide watch.
As Fox News covers in the video below, there are far too highly unlikely things to have occurred for this man to have been able to take his own life that it begs the question 'Who else was involved?'
On Saturday, President Trump tweeted a video commentary from Terrence K. Williams that humorously suggested the Clintons were involved in the death. Of course, the dozens of people that have committed suicide connected with the Clintons have been the subject of conspiracy theorists for years.
The Medical Examiner has called the autopsy of Epstein "inconclusive."
Attorney General William Barr is "livid" and "determined to get to the bottom of this."
"I was appalled to learn that Jeffrey Epstein was found dead early this morning from an apparent suicide while in federal custody," Barr said in a statement. "Mr. Epstein's death raises serious questions that must be answered. In addition to the FBI's investigation, I have consulted with the Inspector General who is opening an investigation into the circumstances of Mr. Epstein's death."
Source: Fox News