Arabella Advisors is the name and many people will not immediately recognize it. In fact, its name is so mundane as to appear almost neutral and tame.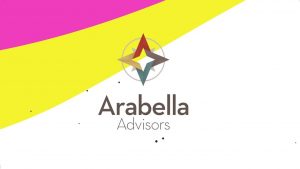 Yet the facts about Arabella Advisors are that it is responsible for many of the most insidiously devious political movements that the Left has to offer. Pick a specific Progressive crusade today and the chances are very likely that you've chosen one that is directly fueled and financed by Arabella Advisors.
The tendrils of this monstrosity are too many to list, but suffice it to say that George Soros, through his Open Society Foundation, has managed to cobble together a crafty coalition of some of the most damaging societies ever imagined, all fine-tuned for one purpose: to destroy the American ideal and undermine its very foundation, including the Bill of Rights, the US Constitution, and the American Dream.
One such group is called Demand Justice.
The Washington Free Beacon:
Demand Justice, a left-wing advocacy group, was established in 2018 and is led by Brian Fallon, the former press secretary for Hillary Clinton's failed 2016 campaign. The group does not disclose its donors and is a project of the Sixteen Thirty Fund, which falls under the umbrella of Arabella Advisors—an intricate dark money network containing dozens of liberal groups and projects. The network is used as a "pass through" entity for Democratic donors and has facilitated $1.6 billion in funds to liberal entities in recent years.

Due to Demand Justice's arrangement with the Sixteen Thirty Fund, which acts as its fiscal sponsor, it does not have to file annual tax forms to the Internal Revenue Service. Those who contribute to groups housed at the Sixteen Thirty Fund can also mark the money to the fund's name, where it is passed to the intended groups while ultimately masking the destination.

Soros's Open Society Policy Center also made numerous grants for nearly $2 million to other left-wing groups for advocacy on judicial nominations last year. Those included two grants for $1,000,000 total to Planned Parenthood Action Fund, $350,000 to Color of Change (which also went toward voting rights), $150,000 to the Center for American Progress Action Fund, and $150,000 to the Committee for a Fair Judiciary, among others.

"We are proud to support Demand Justice, which is doing critical work to ensure the integrity of our courts, and which we disclose at the OSPC website," said Jonathan Kaplan, spokesperson for the Open Society Policy Center.

In May 2018, shortly after Demand Justice's public launch, it undertook a campaign against federal district nominee Thomas Farr. On July 9, 2018, Trump nominated Brett Kavanaugh to the U.S. Supreme Court.

Demand Justice vowed to spend millions fighting Kavanaugh's nomination and dropped hundreds of thousands of dollars into advertisements on Dr. Christine Blasey Ford's testimony in Washington, D.C., and other cable and broadcast networks in Alaska and Maine.
Why Alaska and Maine? Well, Senators Lisa Murkowski (R-AK) and Susan Collins (R-ME) were both on the fence about Kavanaugh. Collins eventually voted for the nomination, while the RINO Murkowski betrayed her constituents and sided with the Liberal minority in her home state and voted "no" on Kavanaugh.
Fallon, who founded Demand Justice, is also tied closely to Democracy Alliance. This is the group through which both Jerry Nadler and Adam Schiff in the House of Representatives have been pushing key agendas for the Democrats. Who funds these groups?
George Soros.  You can read more about their attempts to bankrupt the gun industry here:  George Soros Spends $9 Million to Shut Down the Gun Industry
Arabella Advisors, founded by another Clinton associate, Eric Kessler, has been instrumental in helping to hide where funding is going and from where it's originating. It is a company based in San Francisco, the same city where the NRA has just been designated a "Domestic Terrorist Organization" by the Board of Supervisors there in a unanimous vote!
Could Arabella's dark money be influencing the 11-person Board there?
Looking into the backgrounds of these members might give us a clue. Turn to the next page to find out more about the San Francisco Board of Supervisors!