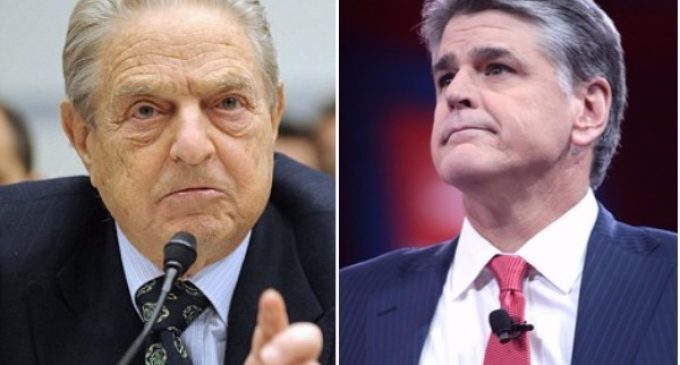 The liberal witch hunt against Sean Hannity continues this week, and the detractors have claimed their first small victory in the process.
The coordinated attack against Fox News' primetime lineup is nothing new or surprising. Last month, an effort to publicize sexual harassment accusations against Bill O'Reilly cost the host his advertisers and, in turn, his job. Throughout the ordeal, O'Reilly maintained his innocence, claiming that the accusations were false. He promised the "truth," which he asserts will leave people "shaken," would soon be released
Whether or not the accusations against O'Reilly were true, the left had their blueprint for taking down the network's biggest names. They quickly used the strategy against Hannity, but failed after the woman who they said was harassed by the host disputed the story.
Last week, the left tried again, and they actually managed to convince advertisers to pull support for the show.
See why several companies decided to pull advertising from Hannity on the next page: