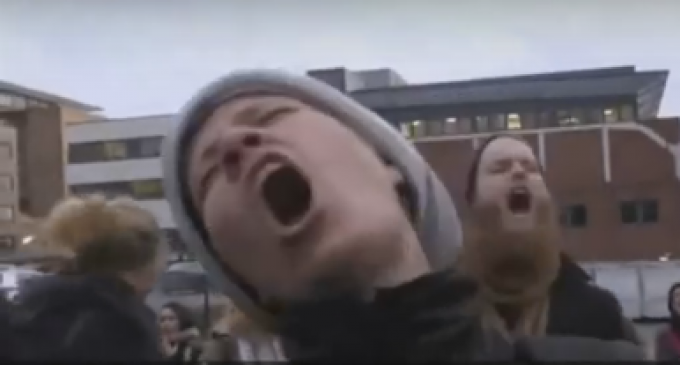 If the reactions of leftists around the world is any indication, Donald Trump has succeeded in provoking the largest "triggering" of liberals up to date.
For those who can't keep up with the constant stream of leftist lingo, "triggering" refers to a highly-distressed emotional state said to be caused by hearing certain words. While the idea of "triggering" has some basis in cases of post-traumatic stress disorder in which veterans and rape victims are distressed by experiences that remind them of the events that led to their condition, progressives have butchered it into a tool to silence opposition by making it appear that people who disagree with them are causing grievous harm to their psychological well-being.
In fact, "triggering" is the calling card of a new breed of liberal, the "social justice warrior", who has made it their life goal to shut down anyone who deviates from the radical left's agenda.
Learn more on the next page: