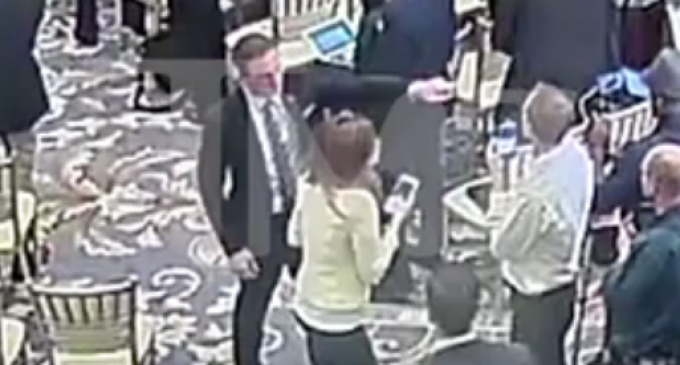 Corey Lewandowski's name has been cleared this week, after escaping battery charges from former Breitbart reporter Michelle Fields, and now we know why.
Videos claiming to show what "really happened" the day Fields accused Lewandowsi of aggressively manhandling her have been frequent. Some attempt to prove that no contact was made. Some tried to show that contact was clear. Another, filmed after the event, showed a rattled Michelle Fields discussing what had allegedly happened just moments before — apparently proof that it wasn't a made-up story.
It was one video, acquired by TMZ, that seems to have been the smoking gun needed to drop the charges outright. According to the website, this was the video that proved that there was no reasonable case against Trump's campaign manager, and what led to the decision.
To see the video, continue reading on the next page: