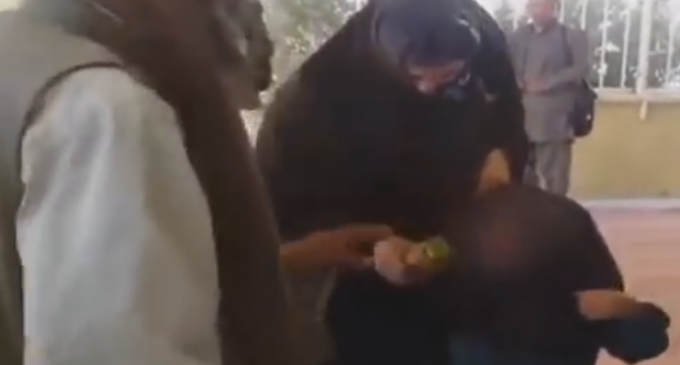 The unfortunate Afagani child, Gharibgol, was sold as a child bride for a goat, rice, tea, oil and sugar, to a 55-year-old man, Seyed Abdolkarim.  The six-year-old's father said that their family was desperate for food, so getting rid of one more mouth to feed was justified.
Fortunately for the innocent child, a concerned relative brought the wedding to the attention of the police, when Abdolkarim brought his child bride to a relative's house. He pretended that she was his daughter.  Both the girl's father and her "husband" were  arrested.
Read the rest of the disturbing story and view the video on the following page.