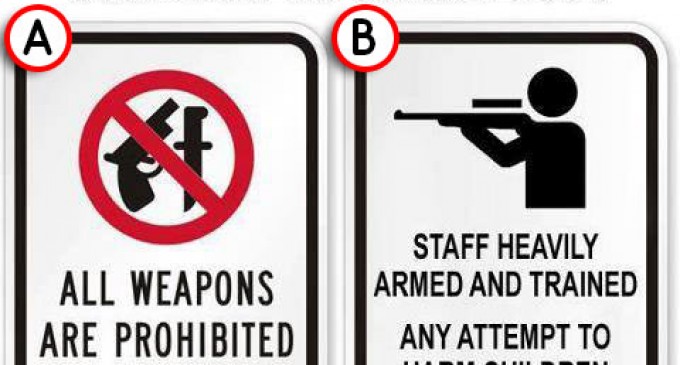 We've seen in two recent tragedies that even military bases can suffer when they disarm law-abiding folks, creating well-known 'gun free zones'.
Tell us in the comments which of these signs you think is more likely to prevent another tragedy at a business, school, or even an American military installation? Sign A or Sign B?
Be sure to share this with friends to get them to share their opinion!