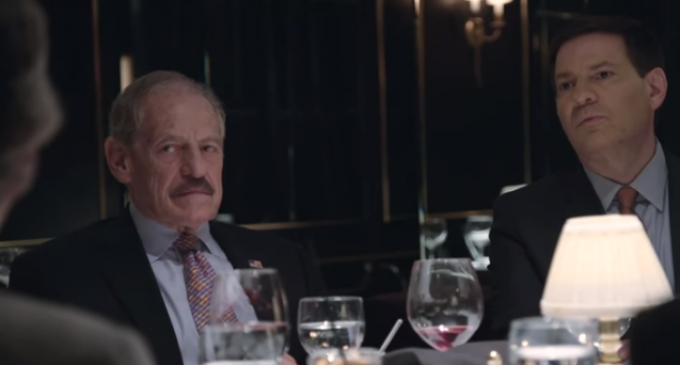 We've reported on private meetings among powerful CEOs and party leaders that were called in order to block Trump from the nomination, we've seen Mitt Romney in one state supporting John Kasich, then in another, Marco Rubi0, and we've heard rumblings of a brokered convention orchestrated by the RNC. Now, thanks to Showtime, we're getting a peek into one of the anti-Trump meetings that have so far been unseen by those outside of the establishment.
The video isn't secretly recorded, either. Instead, the things that were until now not openly talked about are being brought to the forefront for all to see and hear.
The men who convened for the meeting talk openly about their disdain for the democratic process, wishing they could simply handpick the nominee. They confess their surprise and fear that a nominee may not be one that they have personally met with and vetted. Worst of all, they seem upset that the voting public is no longer willing to "fall in line" with the choices the party makes for them.
If this is what they say in front of the cameras, imagine what they're saying behind closed doors.
See more of the shocking admissions the men have made in the video on the next page: