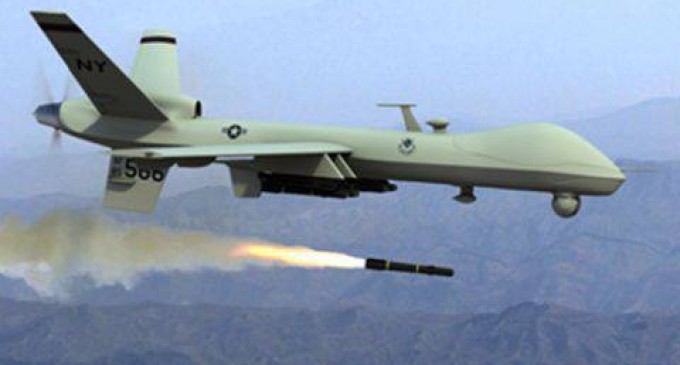 Amnesty International now claims President Obama's publicly acknowledged drone strike program should be considered a war crime.
US drone attacks in Pakistan have killed at least 29 noncombatants since 2012 – deaths that could be categorized as war crimes, Amnesty International said today in a report released just a day before Pakistani Prime Minister Nawaz Sharif is set to meet with President Obama.

The report, "'Will I be Next?' US Drone Strikes in Pakistan" was released by Amnesty International in conjunction with a separate report by New York-based Human Rights Watch on US drone attacks in Yemen. The Amnesty report analyzed 45 publicly known drone attacks in the most commonly targeted region of Pakistan where the Taliban has been particularly active, North Waziristan, between January 2012 and August 2013.

The timing of the report's release puts perhaps the most sensitive issue in US-Pakistan relations in the spotlight as the two leaders meet.
What's your take on drone use? Should drone strikes be considered war crimes?
Source: Yahoo News
Photo: junaidrao on Flickr