A recent Fox2 report revealed heartbreaking data regarding the unprecedented number of teenagers that have vanished in the St. Louis MO area, in particular Berkeley.
As of 2015, official estimates for St. Louis population is listed at approximately 315,685, making it the largest metropolitan area in Missouri.

In contrast, the small town of Berkeley, MO, as of the 2010 census (the latest one available) showed a population of 8,978, and has nearly half as many teens missing in the same time frame.

76 missing – St. Louis, population 315,685
33 missing – Berkeley, population 8,978.

It gets worse. If those numbers and the comparisons aren't disturbing enough, a look at the dates show the disappearances are increasing.
Human trafficking continues to occur throughout every state in America. Most missing teens and children are assumed to be runaways. Even if they haven't been trafficked, runaway youth are at high risk of being trafficked into the sex industry. Over 50% of all human trafficking victims are children.
FBI statistics from 2016 show there were 465,678 NCIC cases regarding missing children. The National Center for Missing and Exploited Children helped law enforcement with 20,500 of these cases. 90% of these were classified as endangered runaways which equates to approximately 18,500 high risk runaways, of which 1 in 6 were victims of child sex trafficking.
An estimated 75 to 80% of human trafficking involves the sex industry, with 80% of those sold into sexual slavery being under the age of 24 and often times as young as 6 years old. The U.S. Institute Against Human Trafficking states the number of U.S. children being trafficked is anywhere between 100,000 and 300,000.
Precise data on human trafficking is hard to find due to the hidden nature of this criminal conspiracy. Reports show human trafficking to be the 3rd largest criminal enterprise in the world with human trafficking or slavery illegally generating over $150 billion in 2014 alone.
Stories regarding the war on illegal drugs and arms trafficking are frequently mentioned in the news headlines. But, it's rare to hear talk regarding human trafficking. It is like it doesn't exist. Few people are willing to tackle this topic. One major exception is Dr. Phil McGraw, in an interview back in March, he boldly shown the spotlight on the dark world of sex trafficking and pedophilia run by global elites.
"Dr. Phil went to great pains to inform his audience that his team carefully investigated Kendall's case for four months and consulted with law enforcement experts who verified her story. McGraw said he "100% believes" she is telling the truth.

Kendall says that her parents sold her at birth to an elite pedophile ring that serviced some of the world's power elite, describing her first memories as being passed around groups of rich and prominent men and women for them to 'take turns' with her for sadistic sexual pleasure."

She noted that she does not know her actual age, and that she has been trafficked around the world to be molested and raped by such elites as high level U.S. politicians, major sports franchise owners and even high ranking law enforcement officials.
It is already an established fact that former President Bill Clinton was close friends with a noted human trafficker and pedophile, Jeffrey Epstein. Clinton flew at least 26 times on the "Lolita Express", the name given to Epstein's private jet allegedly equipped with large beds for group sex with underage girls. Furthermore, on 5 of those trips, Clinton refused to let the secret service accompany him.
"Bill Clinton … associated with a man like Jeffrey Epstein, who everyone in New York, certainly within his inner circles, knew was a pedophile," said Conchita Sarnoff, of the Washington, D.C. based non-profit Alliance to Rescue Victims of Trafficking, and author of a book on the Epstein case called "TrafficKing." "Why would a former president associate with a man like that?"

Epstein, who counts among his pals royal figures, heads of state, celebrities and fellow billionaires, spent 13 months in prison and home detention for solicitation and procurement of minors for prostitution. He allegedly had a team of traffickers who procured girls as young as 12 to service his friends on "Orgy Island," an estate on Epstein's 72-acre island, called Little St. James, in the U.S. Virgin Islands."
There is a reason Hillary Clinton sticks by her philandering husband. She doesn't care who gets raped or killed if it stands to further her political career.
It might not be news to anybody that ISIS is abusing young women and selling them as sex slaves, but it's recently been discovered that ISIS is selling slaves to Saudi Arabia, who happens to not just to be an ally of the UK, but a supporter of Hillary Clinton. She might deny it, but during an interview a Saudi Prince actually admitted to paying for twenty percent of Hillary's campaign.

Eye-witnesses claim that it wasn't only Middle Easter women being sold but also Western women too. Any female who isn't Muslim is sold as a sex slave.
There is a global network of elite businessmen and politicians allowing human trafficking to be swept under the rug.
The problem is not confined to the United States. Last December a elaborate child sex ring was broken up in Norway, with two prominent politicians among 51 arrested in the case.

In recent years, former House Speaker Dennis Hastert was revealed to have been a pedophile. Under his tenure, a scandal erupted involving House members and former teenagers who served as pages.
Former banker, Ronald Bernard, also recently testified in an interview against the sadistic practices and religion of the global elite engaged in pedophilia and child sacrifice.
"It was the good life. But then at some moment, which is why I am telling you this, I was invited to participate in sacrifices abroad." Bernard then breaks down and starts crying before explaining, "That was the breaking point. Children."
The former banker said his refusal to participate in the rituals made him a "threat" to the elite and that this is the method used to blackmail politicians all over the world."
Bernard leaves listeners with a stark warning about the future that merits attention and reflection.
"The people who do not underestimate the severity of this are but few. Because this is an annihilating force that hates our guts. It hates creation, it hates life. And it will do anything to destroy us completely. And the way to do that is to divide humanity. Divide and conquer is their truth," he added.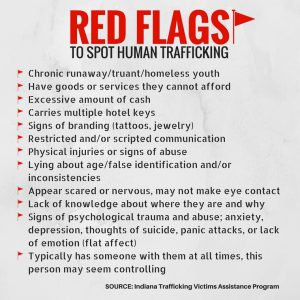 Source: All News Pipeline