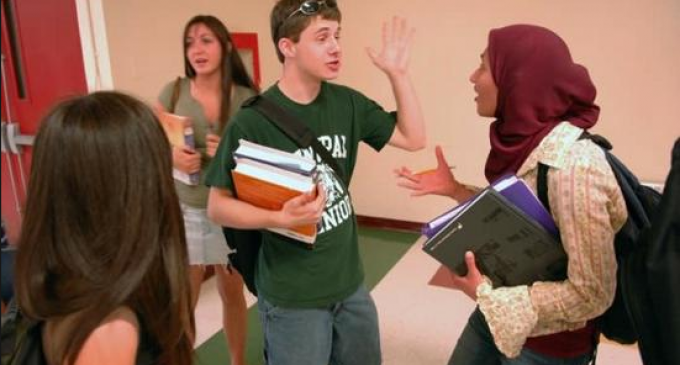 There is a religious war currently taking place in our public schools. The war involves Muslims versus Christians, and the Muslims are winning.
Consider the tale to two public schools.
The Minnesota chapter of the Council on American-Islamic Relations filed a federal law suit alleging a hostile environment and widespread and frequent harassment of Muslim students.
The St. Cloud school district quickly provided prayer rugs, opened rooms for prayer, provided pork-free lunch options, and developed uniforms for female athletes who wear hijab, the headscarves worn by some Muslim girls and women.
Programs were set up to integrate Muslim students in sports, culture clubs, and other extracurricular activities.
Go to the next page to see why how the Christians are treated in comparison.