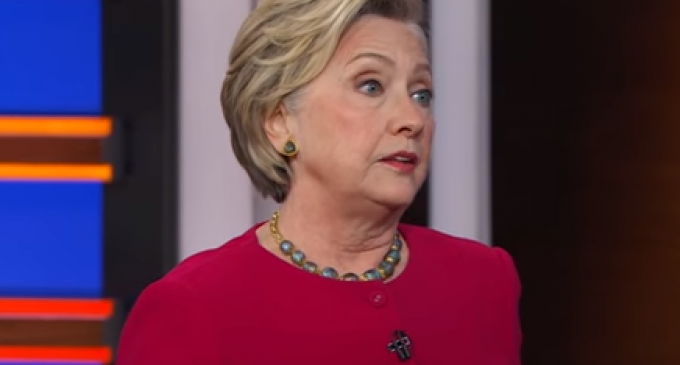 Hillary Clinton is lying again! Stop the press! This woman is going to lie herself straight into an orange jumpsuit surrounded by four concrete walls.
The vile repulsive swamp creature is coming out with a stunning new explanation as to how she *absolutely* knows President Trump colluded with Russia. But, of course, since this is Hillary none of the standards she imposes on everyone else applies to her.
Trevor Noah, the South-African born comedian shrill decided he had yet to pathetically French-kiss enough liberal dookie makers this week on his failing leftist propaganda program – The Daily Show. So, he invited the notoriously corrupt war-mongering Hillary Clinton to come hawk the only thing she has left to hawk, her book. O and answer a few softball questions, of course.
Head on over to the next page to watch this interview. You might be surprised.
She just admits on national television to doing exactly what she is accusing President Trump of doing!