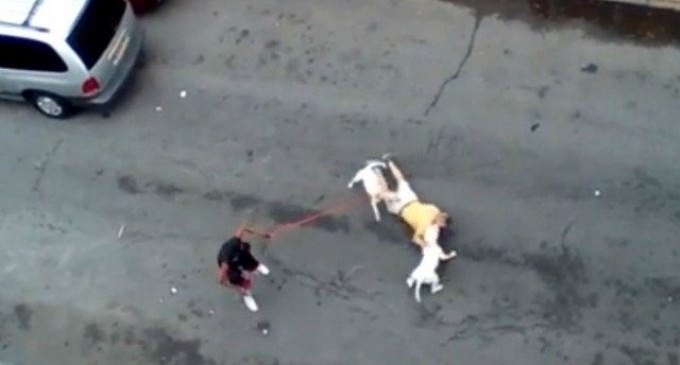 A Bronx woman, Cynthia Oliver, let her two pit bulls off their leash and told them to attack a man that she claims was arguing with her.
The victim, Fransesco Bove, a 62-year-old artist claims that no actual argument took place. In which case,  he was left lying in a pool of his own blood for no reason.
Read more on the NEXT PAGE.