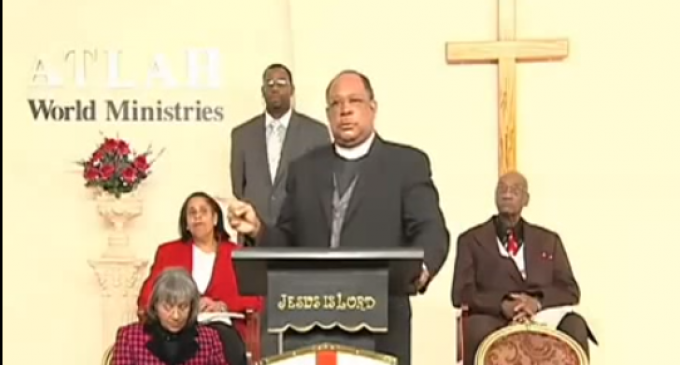 There are few "shock" videos on the Internet that are truly worthy of the word "shock". The video below, however, is truly astonishing. It's actually quite powerful and profound.
James David Manning, PhD and author of The Oblation Hour stood on the pulpit in front of a World Ministries church and with no shortage of emotion, delivered a message to a black congregation that will leave you thinking no matter what color your skin is.
He not only called out black people in Africa, he called them out in America, too. He pointed in shame, talking about how people talk about slavery, but the black man never invented anything or built any cities worthy of note until after being colonized or brought to America.
Move on to the next page: