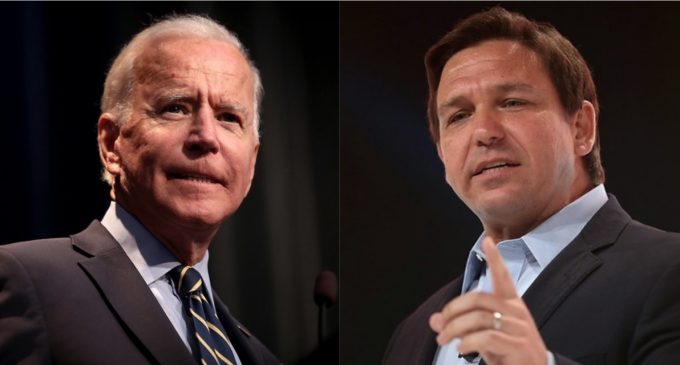 Joe Biden has a lot of blood on his hands after the Afghanistan fiasco that claimed the lives of 13 U.S. service members and God only knows how many others at the hands of the militants.
But it seems our Dictator in Chief is just getting warmed up.
The Biden regime this week slashed the number of doses of lifesaving coronavirus antibody treatment for Florida – giving the state less than half of what is needed for an average week. The administration is cutting the distribution of monoclonal antibodies to many red states claiming that they are taking too much of the supply – around 70%. Red states deemed to be hogging the share include Texas, Mississippi, Tennessee, Georgia, and Louisiana and Alabama.
"HHS will determine the amount of product each state and territory receives on a weekly basis," a spokesman for the U.S. Department of Health and Human Services (HHS) said.
"State and territorial health departments will subsequently identify sites that will receive product and how much," the official continued, claiming the system will "help maintain equitable distribution, both geographically and temporally, across the country, providing states and territories with consistent, fairly distributed supply over the coming weeks."
Many suspect this is revenge against Republican governors or perhaps even a prelude to getting red state governors "out of the way," as Biden promised to do.
Turn the page to see how Florida Gov. Ron DeSantis is fighting back.