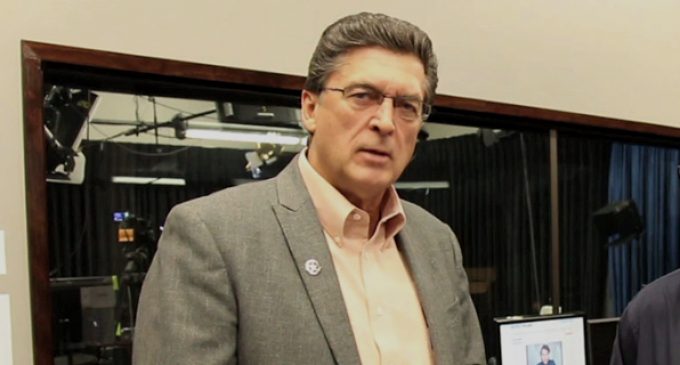 Sheriff Richard Mack, President of the Constitutional Sheriffs and Peace Officers Association, said in an interview with Stew Peters on Thursday that his organization has 'hundreds' of sheriffs and constitutional lawyers networking together to render the corruption of the federal government 'irrelevent.'
When asked at the top of the interview if we would one day see the feds show up on our doorstep demanding to jab our kids, Mack didn't hesitate to answer, "No not at all. And I'll tell you why. The rhetoric just keeps getting worse and worse.," Mack said. "Dictator Biden, Comrade Biden said to us, 'Our patience is growing thin'. That's exactly what a dictator would tell you. That's exactly what Hitler would say," Mack continued. "If you don't do exactly what I say, we're going to take stronger action against you because our patience is growing thin."
As Sheriff Mack points out in the interview, your local sheriff is the highest authority in his country. His authority even outweighs the President of the United States. If a sheriff doesn't allow the feds to physically carry out mandated shots within their county, they have no authority to do so. And their network is far to large to resist.
Your sheriff could even deputize every law-abiding gun owner in their county if they saw fit.
Move to page two to hear this inspiring interview with Sheriff Mack.