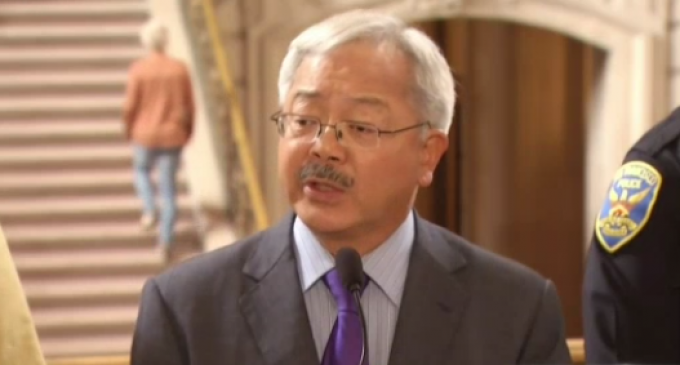 The Hard Left has put right wing organizations on notice that it will do all it can to shut down or discourage any public rallies they don't approve of, free speech be damned.
Fortunately, the United States Constitution guarantees citizens the right to gather in public places to voice their political views under the free speech protections of the First Amendment.
Crissy Field in San Francisco is one such place under the administration of the National Park Service. A group called Patriot Prayer is holding a "Freedom Rally San Francisco" this coming Saturday from 2 to 5 p.m.
The event is free to the public and will feature live music along with public speeches and prayer.
In opposition, left-wing organizations will hold counter rallies around San Francisco to protest the Patriot Prayer event.
On the next page, learn what San Francisco Mayor Ed Lee has to say about the rally and how he misrepresented its purpose, along with the ultra-left politicians and organizations that are spreading false information about the rally organizers.