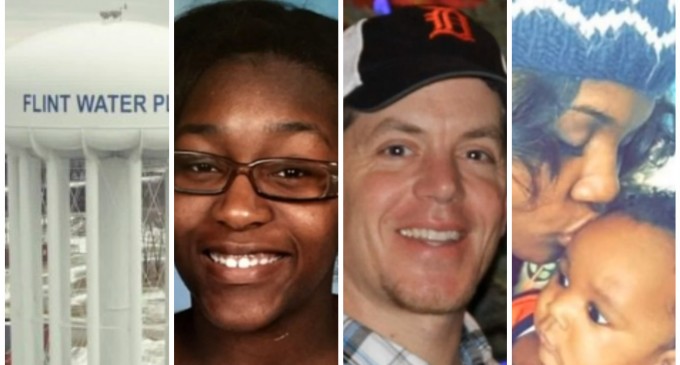 As if the crisis regarding Flint's water supply wasn't enough, the troubled Michigan city is now facing a litany of crime-related developments.
According to authorities, Sasha Avonna Bell, one of the plaintiffs in a case to be filed regarding the contamination of the Flint water supply, was found dead in a townhouse. She had been shot dead, alongside Sacorya Renee Reed.
Shockingly, a 1 year-old child was found in the building as well. Thankfully, the child was unharmed and was taken to safety by child protective services. Although Bell had a child, it is unknown if the baby found in the townhouse was hers.
Meanwhile, two Michigan Department of Environmental Quality officials have been charged in connection to the rampant lead contamination in Flint. Responding to the charges, Stephen Busch and Michael Prysby pleaded not guilty to the charges, which include misconduct in office and tampering with evidence.
See video about the crisis in Flint on the next page: