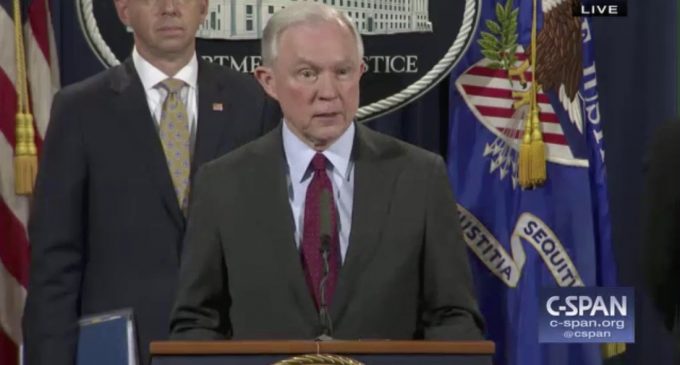 Backing up his promise to crack down on sanctuary cities, Attorney General Jeff Sessions yesterday announced at new initiative to ban cities that won't cooperate with Immigration and Customs Enforcement (ICE) from a new federal program to reduce violent crime.
The DOJ currently reports more than 165 sanctuary cities across America protect criminal illegal aliens from federal authorities.
Find out what the DOJ is insisting local municipalities must do in order to qualify for assistance under PSP. On the next page, learn Sessions' toughly worded message to sanctuary cities to urge them to get on board with the new program.