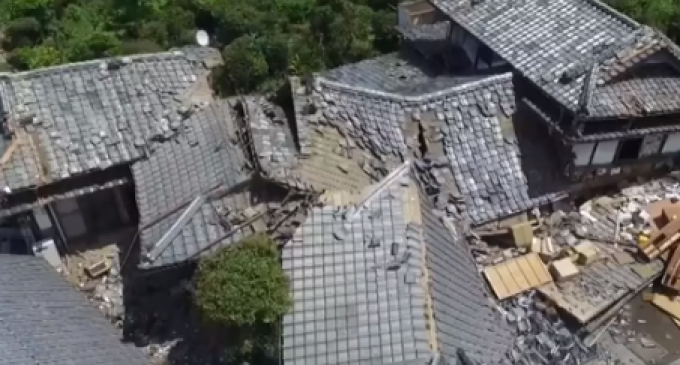 Seismologists watch with worry as Japan struggles to cope with a series of peculiar earthquakes that have devastated the country's southern region.
The island of Kyushu has experienced a sudden upsurge in activity, starting with a cluster of cluster of deadly quakes in the Kumamoto Prefecture last week. The quakes proceeded to move through a neighboring prefecture as well as the area surrounding Mount Aso.
What's mystifying experts is not only how powerful the earthquakes are, but how spread out they are. Although the region is known to host several underground faults, this explains neither their magnitude nor their frequency.
This comes as a serious alarm to people who study tremors, with them absolutely stumped as to whether the quakes will spread or if it will provoke ones in other areas. Their worries come in the wake of wider concern over seismic activity outside of Japan.
See more on the next page: