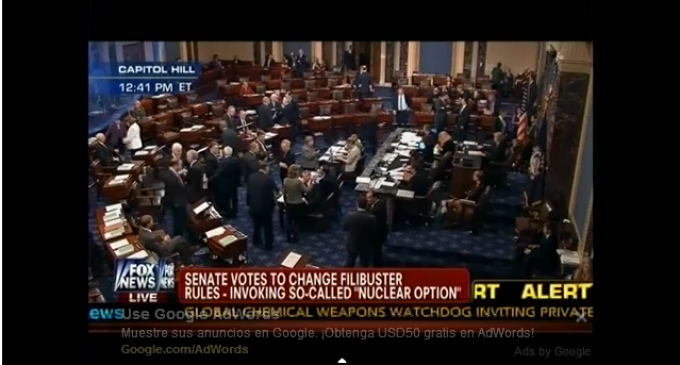 Harry Reid is one of the most dangerous people in government.
The Senate has voted to end filibusters, which have been in place for hundreds of years in this country and serves to give the minority party a way to block Presidential nominees.
Now, Obama will have free rein to load the courts up with Marxist judges and have almost no resistance with other appointments.
Our government is quickly being transformed into communist state.