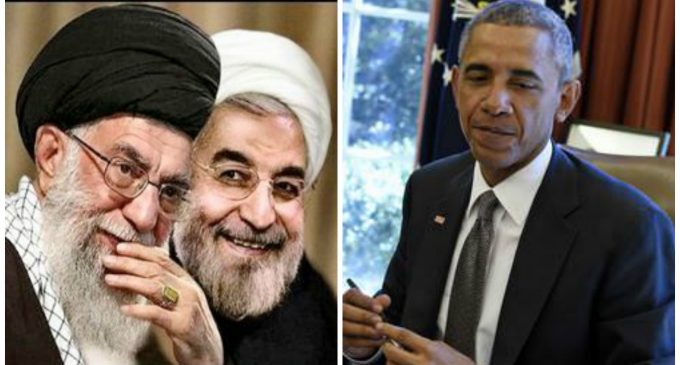 According to a new report by Senate Republicans, the Obama administration tried to help Iran do an end-run around U.S. sanctions so they could get their hands on more cash while Obama blatantly lied to Congress and the public about it.
The 2015 nuclear deal unfroze Iran's U.S. accounts in exchange for a pledge of non-proliferation, the Obama admin publicly stated that all non-nuclear sanctions that barred Iran from operating within the U.S. financial system would remain in place.
"Senior U.S. government officials repeatedly testified to Congress that Iranian access to the U.S. financial system was not on the table or part of any deal," congressional investigators wrote in the report.
The Senate Permanent Subcommittee on Investigations' report revealed that the Treasury Department issued a special secretive license in February 2016 that would have allowed Iran to convert $5.7 billion it held at a bank in Oman into euros by first exchanging them into US dollars.
But the effort failed. Turn the page to find out why as well as other secretive measures the Obama administration attempted with countries in Europe: