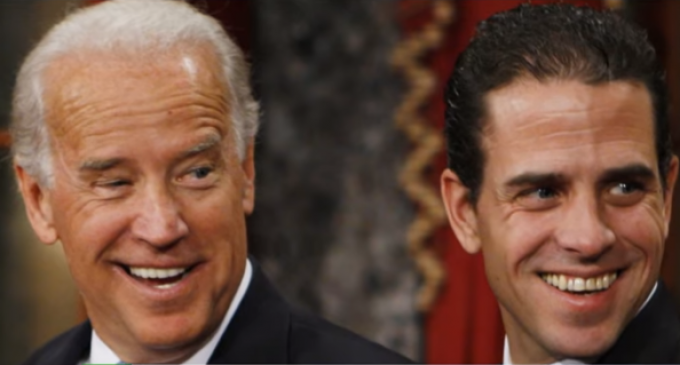 Senator Ron Johnson told reporters in March that Senate Republicans were entering a new phase of their investigation into Joe and Hunter Biden and their dealings with the corrupt Ukrainian natural gas company, Burisma. That investigation has culminated in a new Senate report released on Wednesday that concludes that former Vice President Joe Biden permitted Hunter Biden and other family members to enrich themselves in dealing with Ukrainian, Russian and Chinese businesses while in office that created potential "criminal financial, counterintelligence and extortion concerns." The report "details examples of extensive and complex financial transactions involving the Bidens" and says that Hunter Biden "was not the only Biden who cashed in on Joe Biden's vice presidency."
US officials flagged potential crimes ranging from sex trafficking to bribery.
Although the report does not produce direct evidence of wrongdoing by Hunter, Republicans note that the evidence shows Biden received "millions of dollars from foreign sources as a result of business relationships that he built during the period when his father was vice president of the United States and after." This will certainly hurt Joe Biden's campaign and will give President Trump heavy ammo for the first presidential debate, coming in just 6 days.
Turn the page for details.