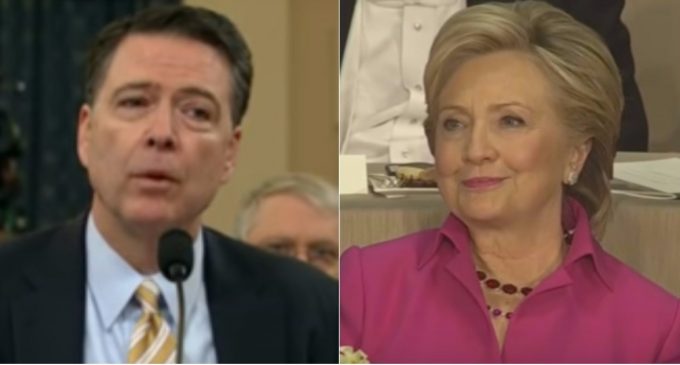 This past Wednesday, the Senate Judiciary Committee sent a letter to FBI Director Christopher Wray, seeking more information regarding former FBI director James Comey's handling of the investigation into Hillary Clinton's use of a private email server and handling of classified emails.
Signed by committee chairman Charles Grassley of Iowa and Senator Lindsey Graham of South Carolina, the letter sets a deadline of September 13 for the Bureau to provide additional information related to Comey's approach to the investigation.
The committee is looking into Comey's dismissal by President Donald Trump, including Comey's conduct in handling investigations into the Clinton email scandal and the alleged Russian interference in the 2016 presidential election.
On the next page, learn about the absolute bombshell contained in the letter, and new allegations regarding Comey and impropriety in his conduct in office. Find out how the FBI investigation into Mrs. Clinton's email server took many twists and turns before Comey and then-Attorney General Loretta Lynch finally exonerated her.