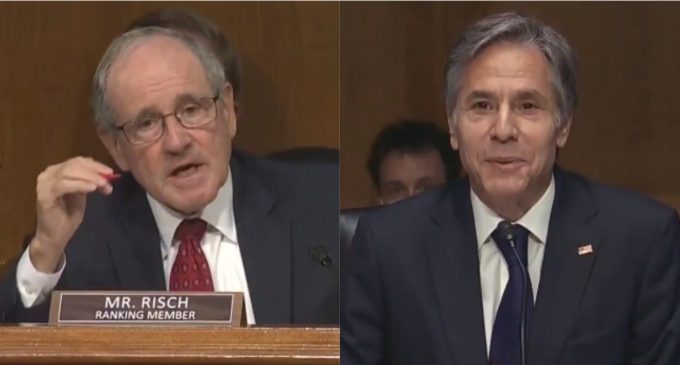 The White House abruptly cut off President Biden's feed mid-sentence during a briefing on wildfires with federal and state officials on Monday in Boise, Idaho.
"Can I ask you a question?" Biden asked.
"Of course," Geissler answered.
"One of the things that I've been working on with some others is —" Biden said before the audio and video coverage stopped without warning.
This occurred just days after Politico reported that White House staffers are on pins and needles when Biden speaks publicly. Apparently, they're agitated to such a degree that some staffers will either mute the sound or turn off his remarks, the site reported Thursday.
Republican Senator James Risch demanded Tuesday to know who exactly is in charge of cutting off Joe Biden's microphone when he goes off-script, as witnessed several times this year.
Move to the next page to hear the Senator grill Secretary of State Anthony Blinken as to who this person is.