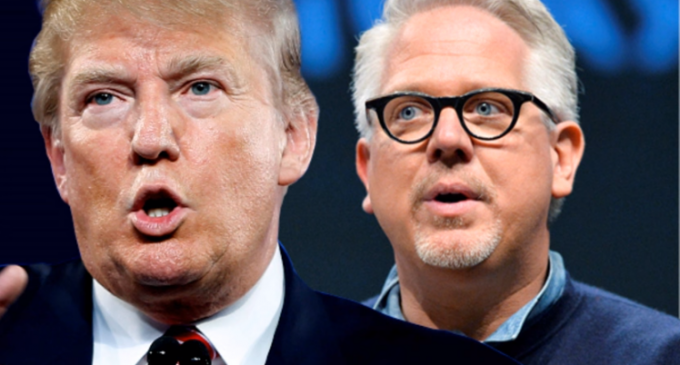 Glen Beck has been vocal — to put it nicely — about his disdain for GOP frontrunner Donald Trump, so when he began talking about stabbing someone on his radio show, many thought he was referring to the presidential candidate.
This, of course, was no joking matter to the Secret Service. They apparently showed up to The Blaze Studios in order to confront the controversial political pundit over the alleged threat.
Evidently it was all a misunderstanding. The stabbing conversation did indeed happen, but Donald wasn't the subject of Beck's threats.
Beck has become increasingly unhinged as Donald continues to surge toward the GOP nomination. These comments further prove how desperate and angry he has become in the face of Donald's insurgence.
To see who Beck really was talking about, continue reading on the next page: