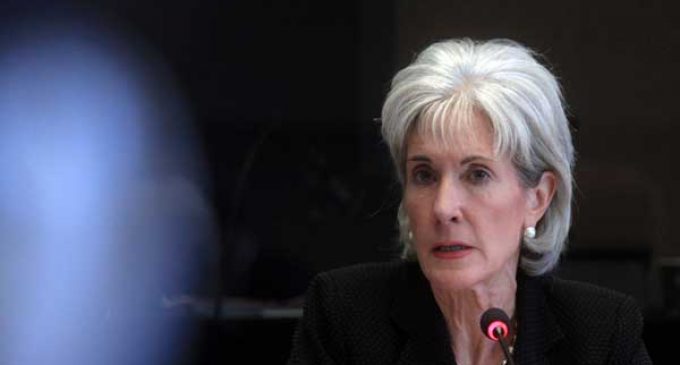 In yet another ObamaCare contradiction, Health and Human Services (HHS) Secretary Kathleen Sebelius insisted the White House never had a goal of 7 million enrollees in the program by  March 31.
In a HuffPost Live video segment with progressive commentator Marc Lamont Hill, Sebelius was asked whether Vice President Joe Biden's recent comments that there will likely be just five or six million Obamacare sign-ups before the deadline still represented a success. Oddly, Sebelius told Hill that the White House never considered the seven million figure a benchmark for success.
"First of all, seven million was not the administration," said Sebelius. "That was a CBO, Congressional Budget Office, prediction when the bill was first signed. I'm not sure where they even got their numbers."
However, in September 2013, NBC News asked Sebelius what success would look like for Obamacare.
"Well, I think success looks like at least seven million people having signed up by the end of March 2014."
Sebelius may consider any statement she makes to be unimportant given her waning credibility with the public. After watching the ObamaCare rollout for nearly four years, only 39% of Americans approve of Obama's signature legislative achievement.
Source: Breitbart
Photo: US Mission Geneva