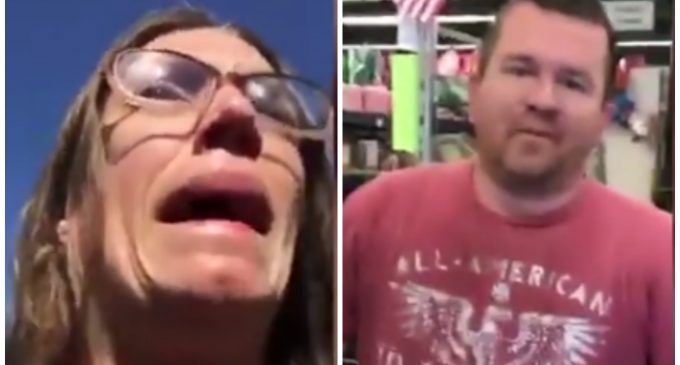 Apparently liberated women are fearsome things to behold when something comes between them and their womanly duty to go shopping and turn the lives of those around them into a complete living hell when they can't find the perfect decorations.
Meet the newest liberal craze, "Social Justice Warriors."
Screw innocent children. Who cares unprecedented numbers of minors are being abused and trafficked or mutilated at the hands of a certain religious group.
Throw the baby out with the bathwater. Who wanted it anyways – they cause global warming. Mommy's a "Social Justice Warrior" now dealing with scarier, more important problems.
One of these so-called "Social Justice Warriors" in Seattle walked into Everyday Deals Extreme, a discount liquidation store that carries thousands of different products, and spotted a Confederate flag rug that was shockingly hanging up next to all the other rugs for sale.
The poor liberal apparently mistook a mass liquidation warehouse for her living room.
Continue to the next page to watch this exchange go down