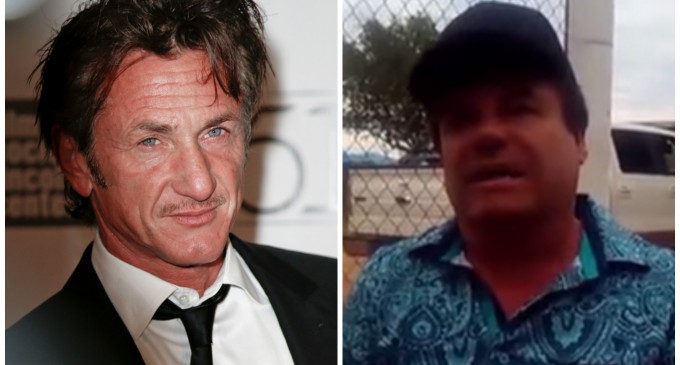 With the recapture of the notorious El Chapo, many are starting to examine the circumstances which led to his apprehension.
El Chapo's apprehension was a noteworthy event on it's own, but the fact that an interview Sean Penn conducted with the Mexican drug lord on behalf of Rolling Stone played a role in his capture sensationalized the story even more. It was this sensationalism that some are objecting to.
Long subjected to terror by El Chapo and other assorted criminals, Mexican journalists are outraged that Penn was able to get an audience with the powerful fugitive. They point out that the drug cartels effectively control everything newspapers print in Mexico, and that journalists who tried to write about even a fraction of the information Penn uncovered in his interview have been murdered.
It's not just the ease with which Penn arranged a conversation between himself and El Chapo that angers Mexican reporters, though. It's the amiable, even reverent tone with which Penn addresses his interview subject, a man responsible for the death of thousands and the corruption of the Mexican government.
Read more on the next page: