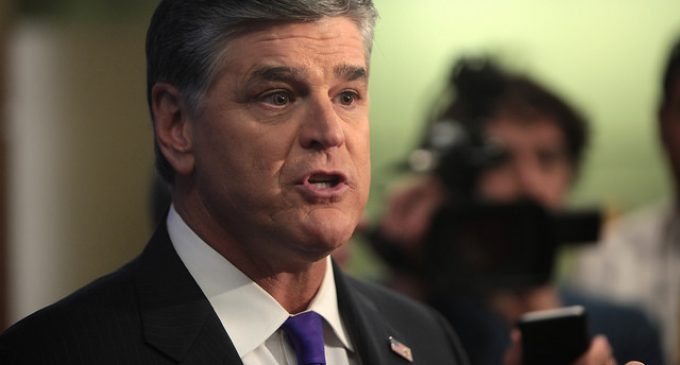 Fox News host Sean Hannity has taken to Twitter to defend and stand up for long-time colleague Bill Shine, who serves as co-president of the news channel.
In reaction to a report by New York magazine's Gabe Sherman about Shine's future at the network, Hannity put hashtags on his tweets that read "#Istandwithbill" and "#Istandwithshine."
Sherman reported that Shine had requested a public statement of support from network CEO James Murdoch and co-chairman Lachlan Murdoch but failed to receive one. He claims Shine is concerned about his future at Fox, given the recent ouster of Bill O'Reilly.
Find out more about the Shine controversy and the dire prediction made by Hannity if the Sherman report proves true, all on the next page.