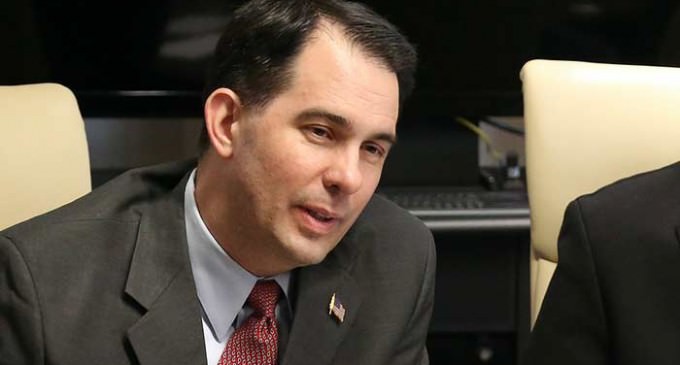 As the likelihood of anyone other than Trump beating him in the delegate count prior to this Summer's convention nears zero, the establishment has made no secret of their plans to try and nominate someone — anyone — other than Trump at the convention.
While Ted Cruz has been the latest beneficiary of the #NeverTrump movement, scoring unlikely endorsements from candidates like Jeb Bush, it's obvioud that the staunch conservative Senator is hardly the first pick among the party's establishment wing.
Luckily for the party leaders, once the convention rolls around, they may no longer be bound by the candidates still in the race… or candidates that were ever in the race at all. Should the Rules Committee deem it so, anyone could be eligible for the nomination, even if they never received a single vote.
In light of this, Scott Walker has some thoughts on who the next nominee will be. See his prediction on the next page: