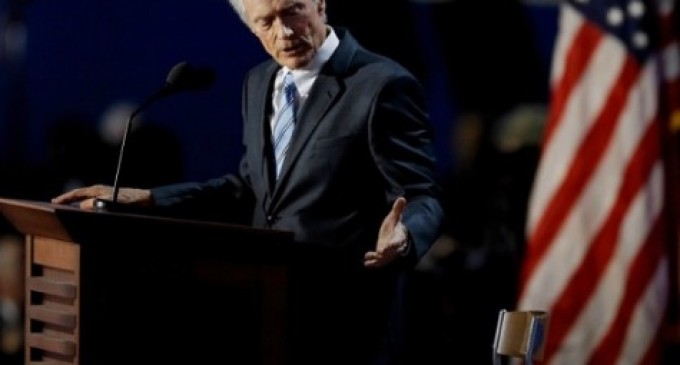 A stunning report from the Government Accountability Institute shows that Obama had just one meeting with HHS Secretary Kathleen Sebelius since the passage of Obamacare.
"I don't think this is simply sloppiness on the part of the White House," Gergen said. "What seems to me is there's a case of near malfeasance here."
Schweizer said on Hannity that if you look at Obama's calendar, there is no evidence that he has focused on health care at all!
The President has had 277 one-on-one meetings with others during his presidency, but only one meeting with Sebelius?
Does Obama even care about, or is he really in charge of Obamacare?
A veteran Washington adviser who has worked for four Presidents on both sides of the political aisle said that the stunning Government Accountability Report report that found President Barack Obama has not had a one-on-one meeting with Health and Human Services Secretary Kathleen Sebelius since the passage of Obamacare over three years ago is an indictment of the entire White House operation and shows that the Obama administration has bordered on "malfeasance."

"I have no doubt the White House is right, that Secretary Sebelius was in several group meetings with the president about health care," Gergen caveated, "but the whole point is, there was nobody in charge in the administration."

Appearing on CNN's Newsroom program Saturday night, David Gergen, a known Washington "fixer" some veteran Washington observers have even suggested that Obama should bring in to help manage the Obamacare rollout crisis, was asked by CNN Anchor Deborah Feyerick about the GAI report.

Feyerick cited a report from "an outfit called the Government Accountability Institute [that] finds the president and HHS Secretary Kathleen Sebelius held just a single one-on-one meeting after Obamacare was signed into law over three years ago."

"I don't think this is simply sloppiness on the part of the White House," Gergen said. "What seems to me is there's a case of near malfeasance here."

Gergen, who has served as Director of Speechwriting for the Nixon White House, Director of Communications for both Presidents Ford and Reagan, and then as a senior advisor to President Bill Clinton, is intimately familiar with how the White House operates. In addition, he normally takes a "neutral" position on most matters and often gives those in power the benefit of doubt.

But Gergen emphasized that the GAI report concerning the lack of meetings between Sebelius and Obama raises troubling issues about about the conduct of affairs in the Obama White House.

Breitbart News Senior Editor-at-Large and Government Accountability Institute President Peter Schweizer unveiled the report on Wednesday on Fox News's Hannity and Breitbart News.

As Breitbart News has reported, Schweizer said there was no evidence on the White House schedule that showed Obama cared about Obamacare

"In the case of President Obama, if you look at his calendar, there is no evidence whatsoever that he is focused or has much interest in health care at all," Schweizer said on Hannity on Wednesday.

Feyerick, the CNN host, added that the White House had attacked the report, "Jay Carney [is] saying that the report's misleading and based on a ridiculously false premise, those are his words david Gergen, what do you think about this?"

Gergen responded by saying the GAI report was a big deal and should not be dismissed. On Friday, White House Press Secretary Jay Carney said Obama and Sebelius meet "regularly" but their meetings were not recored on the visitors logs. Schweizer had previously noted that GAI also looked at White House visitor logs and found that whenever Sebelius went to the White House, it was for social functions with "dozens or hundreds of people." And he noted on Hannity that if Obama met with Sebelius and left the meeting off the books, Sebelius would be the only cabinet secretary whose meetings with the White House were concealed.

Gergen faulted the White House for this lack of contact and condemned the whole White House operation.

"The fact that he was not meeting with her one-on-one, I think, frankly, is not so much an indictment of her but of the White House operation," he said.

Gergen said that "at the same time three years pass with no one-on-one meetings according to this Politico article.  The president had 277 one-on-one meetings with other members of his cabinet." Gergen referenced Schweizer's Politico article in which he mentioned that "perhaps the insular White House team wanted to distance the president from the bureaucratic process in the hopes of granting him a halo of deniability if the launch failed." Schweizer also noted "the lack of meetings reinforces the severity of what the New York Times describes as the 'deeply dysfunctional relationship between the Department of Health and Human Services and its technology contractors, and tensions between the White House chief of staff and senior health department officials.'"

Feyerick, the CNN host, added, that if health care reform "was so important to the president, you would think that there was a lot more one-on-one interaction especially on something that's so critical to him and his policy." Princeton Professor Julian Zelizer, who was also on the panel, did not respond directly to the details of the GAI report, only to say that "we have to be careful because as the White House said, that [report] does come from a conservative organization."

The Government Accountability Institute, though, is a nonpartisan organization and its mission is to "investigate and expose crony capitalism, misuse of taxpayer monies and other governmental corruption or malfeasance." GAI, headed by Schweizer, has written several reports in recent years and has been criticized by both the Obama White House and House Speaker John Boehner (R-OH).