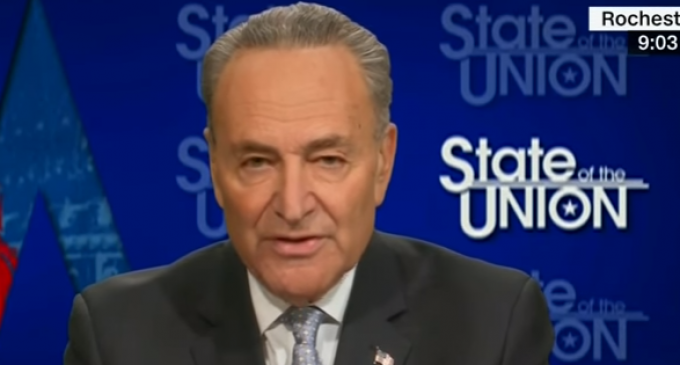 The Democrat false narrative of collusion between the Trump campaign and Russia keeps pushing Senate Minority Leader Chuck Schumer further into a fantasy world.
Appearing yesterday on CNN's "State of the Union" with rabid anti-Trump host Jake Tapper, Schumer affirmed he supports a proposal by fellow Democrat Senator Mark Warner to block confirmation of the next FBI director until a special prosecutor is appointed to look into allegations of collusion between the Russian government and Trump campaign.
Learn why Schumer and Warner's tactical maneuver is a non-starter because of Senate rules and lack of Republican support on the next page.