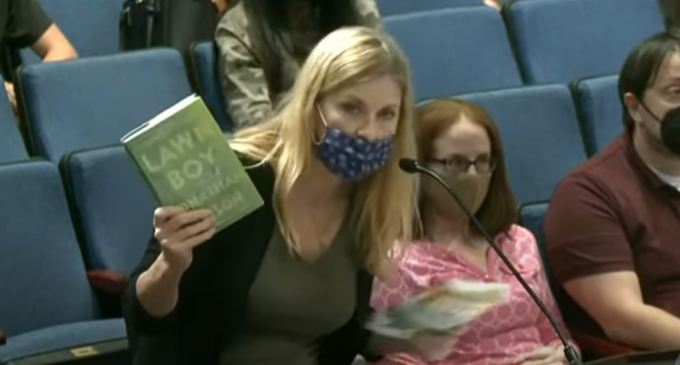 A school board in Virginia stopped a Virginia mom from reading aloud highly graphic material depicting pedophilia from books in the school's own library. The books were a part of the school's commitment to diversity and inclusion – so it's said.
During the reading of the material, the school board silenced her because there were children in the room! Of course, that was the parent's point to begin with.
"After seeing a September 9th school board meeting in Texas on pornography in schools, I decided to check the titles at my child's high school, Fairfax High School. The books were available, and we checked them out. Both of these books include pedophilia, sex between men and boys," Stacy Langton said, holding two books. "The illustrations include fellatio, sex toys, masturbation, and violent nudity."
After the meeting, one school board member mocked the parent, sarcastically calling the reading an 'exorcism'.
Move to the next page for video.