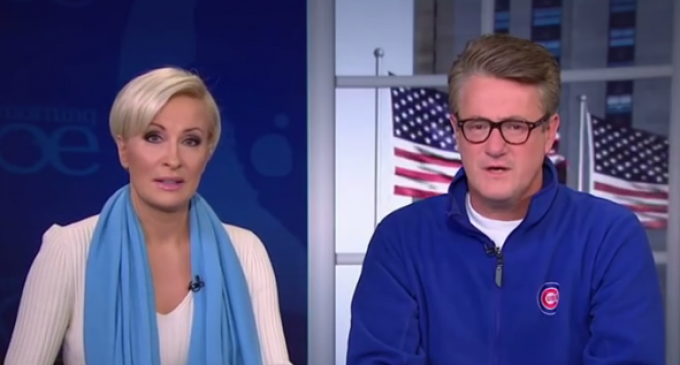 Donald Trump's wide ranging appeal and draw has long stumped political pundits across all of the major cable news networks. Long claimed to be a flash in the pan protest candidate not long for the political world, Donald Trumps candidacy is growing stronger than ever.
According to one MSNBC host, his draw eclipses even that of Republican icon and hero Ronald Reagan.
Joe Scarborough of MSNBC's Morning Joe admitted that he had never seen anything like number of people — and excitement — on display at a recent Trump event. Not For George W. Bush, and not for Reagan.
While that may have been surprising to the MSNBC anchor, it should come as no surprise to the millions of Americans who see Trump as the first candidate in a generation that speaks with the American people, not down to them. As the establishment continues to scold the country's voters for listening to their fears, the one candidate who is listening to the fears of everyday Americans is the one who they trust. Who would've thought?
See Scarborough's reaction to the event on the next page: