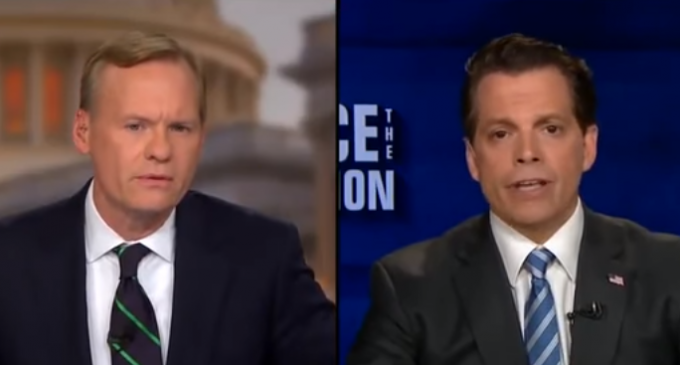 It's easy to see why President Donald Trump is a fan of his new Communications Director, Anthony Scaramucci.
Long before Trump took up residence in the White House, he was known for his role on NBC's The Apprentice. Other than his signature blonde coif, he was most famous for his catchphrase, "You're fired!"
Since assuming the presidency, Trump has used the phrase multiple times, most notably against former FBI director James Comey. Other staffers have avoided the phrase by resigning once it was made clear that Trump was not happy with their work.
The most recent resignation, by Press Secretary Sean Spicer, came with the appointment of Scaramucci — and the new communications director seems keen on keeping Trump's "you're fired" reputation alive.
Just days into his tenure, he's already threatening the jobs of many communications department staffers.
See why he's threatening to fire his entire staff on the next page: