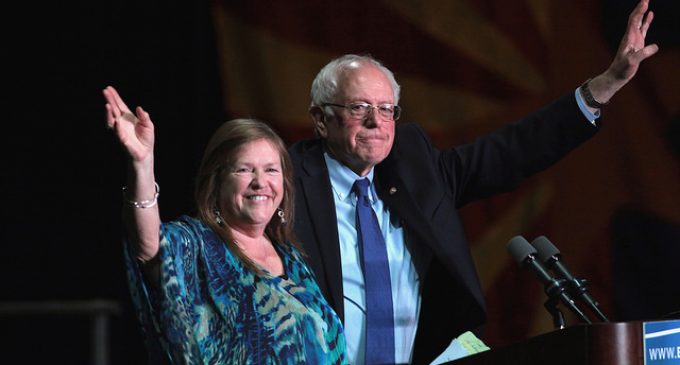 Already under federal investigation for bank fraud, Jane Sanders, wife of Vermont Senator Bernie Sanders, now has her profligate and heartless ways under full scrutiny by watchdog organizations.
While serving as president of Burlington College in the Sanders' hometown, Mrs. Sanders allegedly used falsified documents to obtain a $10 million loan to expand the college campus. It's also alleged that Senator Sanders may have pressured the bank to approve the loan.
In the process, she apparently attempted to evict 16 disabled residents of a group home on the newly-purchased property without arranging a suitable new home for them.
The FBI got wind of the purported bank fraud and began its investigation during the Obama administration.
Learn the details of what Judicial Watch uncovered about the shady efforts of both Mrs. and Senator Sanders to obtain the loan and evict the disabled people. Their machinations bankrupted the college. The details are all on the next page.