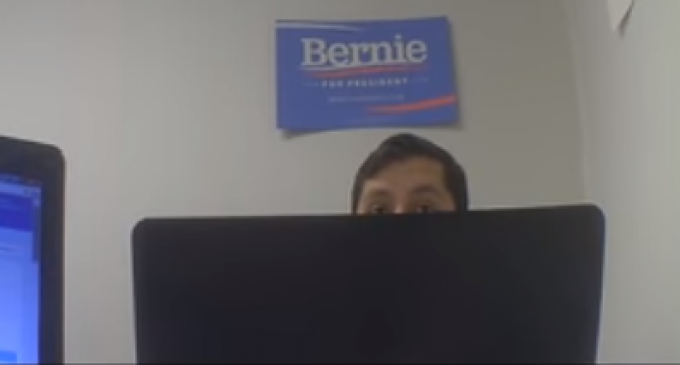 Hillary Clinton may be the poster child for political corruption, but it seems Bernie Sanders' campaign is trying to give the former Secretary of State a run for her money.
The Vermont Senator's narrow victory over Clinton in New Hampshire surprised many, especially since she is considered to be the DNC's favored candidate for 2016. But a new video released by conservative activist James O'Keefe's Project Veritas Action sheds light on how Sanders was able to accomplish this unexpected feat.
Featuring two Sanders campaign official speaking with an undercover journalists, the footage shows the officials admitting to registering to vote in the state even though neither of them actually live there. Not only that, but they revealed a good deal of their fellow campaign staff also engaged in the deceptive and highly illegal practice.
Unsurprisingly, the incident has been referred to the New Hampshire attorney general, the involvement of whom will definitely rain on the Sanders campaign's parade.
Read more on the next page: