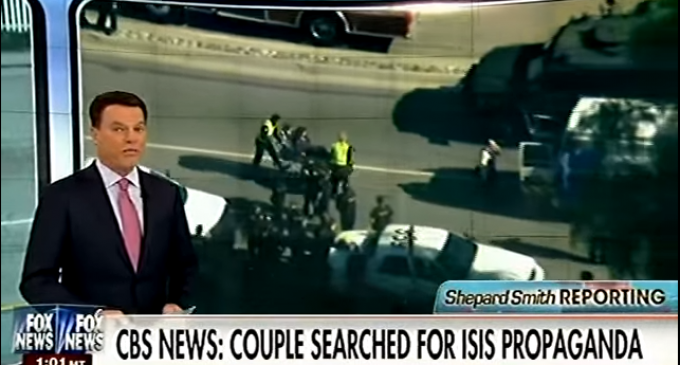 Police investigating yesterday's brutal attacks in San Bernardino have yet to release an official motive, but all signs so far point toward a couple radicalized by Muslim extremism.
The latest news that supports this theory comes from CBS News, who is now reporting that the couple watched ISIS propaganda online. This of course makes sense, as the style of attack closely resembles that of ISIS and it's affiliates.
While more information rolls in about the couple involved in this terrorist attack, its becoming harder to ignore the Islamic extremist influences that seem very likely to have played a role in the couple's radicalization. The theory that this is simply some wide-scale workplace violence incident, while weak initially, seems to be losing credibility with every new release about the couple's past. It is becoming increasingly clear, if not official, that this was an act of violent Muslim jihad right here in America.
See CBS' tweets regarding the couple on the next page: