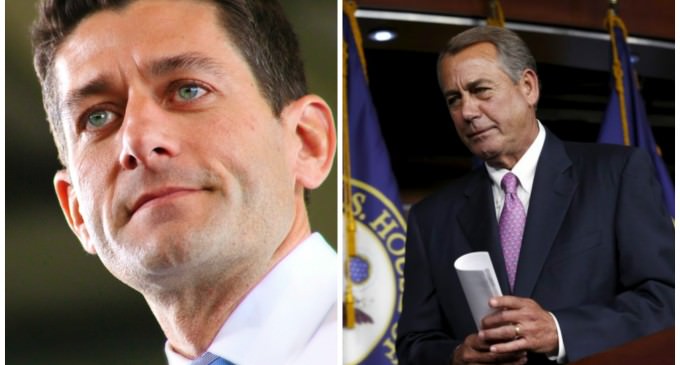 Rumor has it that Paul Ryan will be the next Speaker of the House and that he will run the Speakership just like Boehner, including keeping the exact same staff which worked for Boehner.
Ryan has said he wants to utilize "seasoned aides who are also deeply familiar with conservatism" but many of these individuals have worked as lobbyist, including Ryan's new Chief of Staff, David Hoppe, which raises concerns.  Boehner's fondness for lobbyist seems to be also an thing with Ryan as well.
Will Ryan be just a different face and morph into a Boehnerbot or will he bring a fresh fire to the House?  Find out more on page two.