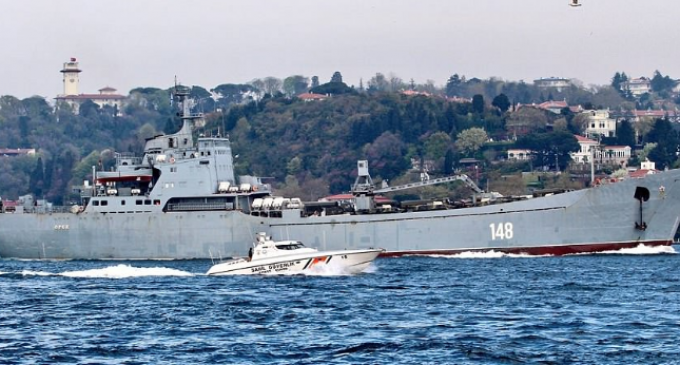 Two Russian warships loaded with military hardware are en route to Syria as tensions build in the wake of the airstrikes by the US, England and France.
A Project 117 Alligator-class landing ship was spotted at Bosphorus, Turkey on Sunday. It is believed to be on the way to the Russian naval base at Tartus on the north Syrian coast.
But even before the US-led strike on Saturday reports surfaced of a military build-up around Syria by US and its allies.
Russia reacted strongly to the air strikes on Damascus and Homs warning of "consequences."
Move on to the next page: