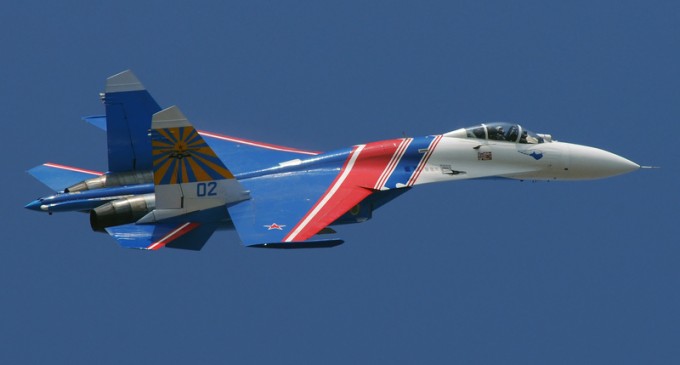 America's prestige amongst the international community has so eroded that our enemies now regularly harass our military at will.
With the capture of American sailors by Iran and subsequent groveling by the Obama administration, one should not be surprised that another hostile power has decided to take it's chances and antagonize us. Making matters worse is the fact that the nation in question is much, much more powerful than Iran.
Last Monday, a US Air Force reconnaissance plane was intercepted by a Russian jet over the Black Sea. The plane was flying over international waters, so the Russians had no reason to pick a fight with it. This was provocation, plain and simple, borne of a feckless Obama policy of appeasement and retreat abroad.
The Russian pilot apparently felt brave enough to fly as close as 15 feet away from the American plane, placing the two aircraft dangerously close to each other. Further showing his disregard for the American plane, the Russian made a hard sudden maneuver that destabilized the jet. It's a miracle no shots were fired.
See more on the next page: