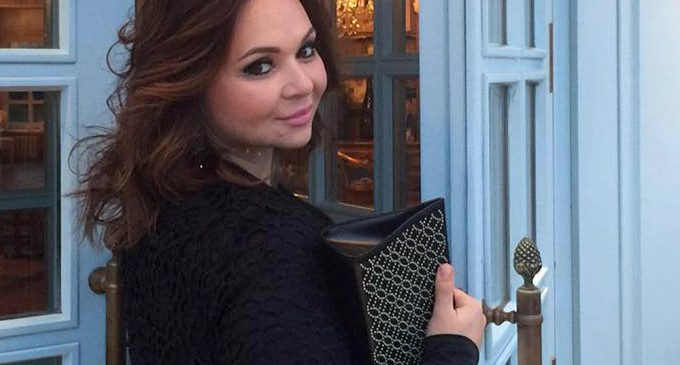 When I first read a week ago that Kathy Griffin's lawyer's name was Dmitry Gorin, I actually laughed aloud, thinking to myself, "Uh oh, again with the Russians!"  It only figured that Griffin would be in league with the Russians.  They want Trump's head as much as the RINOs in the Swamp want his head.  I guess that only makes sense that Griffin was the first to actually serve up Trump's head in her now-infamous photo.
Donald Trump, Jr., has recently been dragged into the fray that the Leftists, the RINOs and the media have brewed up to obstruct the policy-making ability of President Trump as much as humanly (and illegally) possible.  He had met with a lawyer on a single occasion in June of last year who happened to be lobbying on behalf of the Russian government in reference to the Magnitsky Act, a law that was imposed in 2009 by Congress in response to the murder of a Russian lawyer Sergei Magnitsky while he was in prison.  Magnitsky had testified against Russian Ministry officials who had committed tax fraud.  Because of this, he was imprisoned in Russia, spent 358 days being tortured, and was eventually beaten to death.
Interestingly, the lawyer that Trump Jr. had been in contact with (Natalia Veselnitskaya) was connected in a very strange way to the Magnitsky case and this has raised the hackles (yet again) of the Leftist media and their masters in the government.  Not to say that there's any substance there (when it comes to Russians and collusion, there never is) but the NeverTrumper movement, in league with all the others aligned with our shadow president Barack Hussein Obama, are going to continue to toil toward the delegitimization narrative that (they hope) will finally be the downfall of the Tea Party, populist and nationalist movement.
The most interesting thing about this so-called "connection" with the Russians is that they're relying fully on a group of documents that have already proven to be the equivalent of smashed egg over the faces of the Left, the media, the intelligence community, and John McCain.  Fear not, they will press ever on toward the cliff's edge in an attempt to convince the vast majority of supporters that Trump is, in fact, Satan.
Read on the following page about these latest efforts to connect Trump to the Russians and how Donald Trump Jr.'s brief communication in June of last year has been compared to treason.