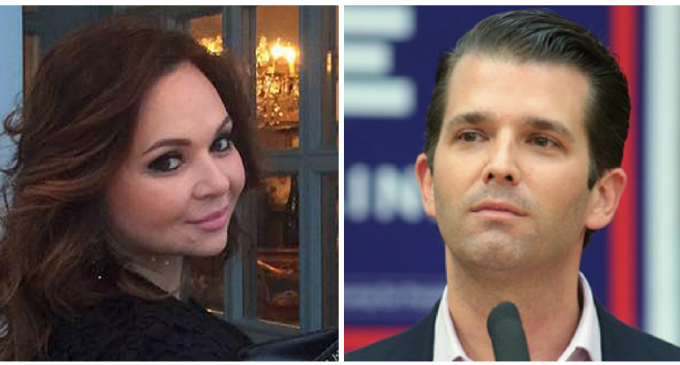 The total dishonesty of the American mainstream media has hit an all-time low with the stunning revelation that the meeting between Donald Trump Jr. and a mysterious Russian lawyer may have been a set-up designed to undermine and attack President Trump.
After Trump Jr. released his email trail yesterday and defended his meeting with Natalia Veselnitskaya as within the bounds of gathering political research, the media keep digging to find something sinister about the encounter, which has turned out to be another "nothing burger" from the New York Times grill.
Now independent researchers on the Internet, who are fast becoming the only real journalists left in the world, have uncovered what may be a blockbuster story of their own that will far overshadow the Times weak tea.
Find out the discovered links to Democrats that make it appear the meeting with the younger Trump was a set-up to discredit him and attack his father. More keeps spilling out as the day goes on. The sordid details can be found on the next page.